Well, Duck Hunting 2016 has been a very different season for me. The weather has been really warm and in Wellington, we have had Northerly winds for most weekends.
Opening Weekend
The season started off good with another successful opening down south. We had fine clear weather and we had to work to get the birds down but it all paid off.
Thank you, Justin, for taking the time to put together the following video. Please enjoy, share and comment.
Here are a few snaps which sum up the week quite well.
Wellington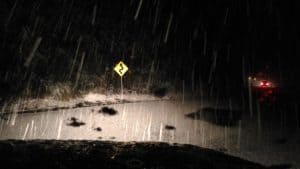 It has been a strange season here in the Wairarapa and Wellington, almost every weekend had Northerly winds. Only one weekend I was available to get out and the wind closed the road over the Wairarapa.
With all the Northerly winds we had to change our tactics on which hides we hunted and tried different spots and generally failed. We only hunted the same spot twice, 6 weekends of going out and trying various things at different spots from JK Donald to Boggy pond to the main lake.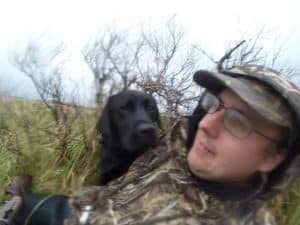 Most of the time the birds just did not like us and went everywhere else. We had a couple of setbacks of not being able to get to the spot we wanted and times where the stand holders were already there.
But we persisted and our very last hunt paid off.
We were in the spot well before sun up and all set but typical, the birds didn't really turn up till just before dark. But we had a furious 20 minutes and Justin got a duck and had a few shots off.
Shoveler Drake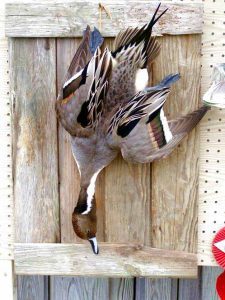 I also finally got myself a Shoveler Drake which I'll get mounted in the style of the American Dead Mount. I like this mount as I am not a fan of some of the flying style mounts. Prefering standing on a log pose but they take up a lot of room. With the dead mount it shows off the colours nicely and you can easily add further birds to the same backing whilst the room use on a wall is kept down.
The bird has been sent to 4 Real Taxidermy in Tauranga, Darren there seems very sharp with his prices and quite a few people recommended him from the Facebook hunting groups so I am confident that it will be everything I have envisioned. Cameron has found some weathered wood that he is going to make the backing board which will look great.
I plan to make some time to try to chase some pigeons and geese during Spring but time will tell if that will be possible. In the off-season I will spend a lot of time with Ace to continue the work that has started and to make him a better retriever.
I hope everyone else had a good duck hunting 2016 season and would love to hear how it went.
Until Next Time
Parriehunter