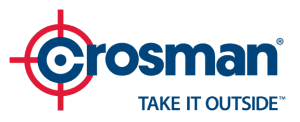 Recently I have been on the look out for a little project that isn't house or dog related, something that I can slowly tinkered with.

A couple of weeks ago after seeing a post on one of the hunting and guns pages on Facebook about a cheap and powerful CO2 air-gun that is easily modified and tinkered with I started to look further into it.
It was a Crosman 2240 this is a pistol, but Crosman also make a carbine version called the 2250b shown below.
Comparing the two, the 2250b comes with a skeleton stock, a longer front hand grip and a longer barrel.
Crosman 2250b Stats
Power Source: CO2
Caliber: .22 (5.5 mm)
Max Velocity: up to 550 fps (167.6 m/s)
Capacity: Single shot
Length: 30.25″ (76.8 cm)
Weight: 3 lbs. 6 oz. (1.53 kg.)
Barrel: Rifled steel
Stock and Forearm: Synthetic
Apart of from some general plinking in the back yard it would be nice to carry a rifle on the rivers while fishing, as I often see pigeons and less occasionally rabbits and rats and can do some pest control. With a weight of 1.5kg and at about 75cm long it will be very easy to carry.