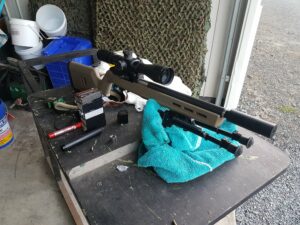 Well, an update on the Ruger 10/22 build, my first-day punching paper did not go well. I was having all sorts of issues with failure to feed and the groupings were terrible. It was disappointing with the best grouping of any ammo to be 1.82 MOA.
Dad and I spent a lot of time investigating the issues. We found that as the bullet was going up into the chamber, it was either getting caught on the edge of the barrel or a shiver of lead was being shaved off the bullet. No wonder the bullets were flying everywhere.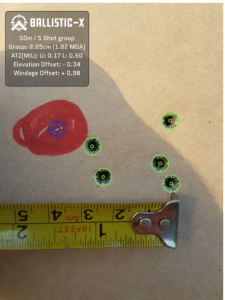 This was far from ideal and to be honest, I could not be bothered going back to Guncity to remedy it. So I dealt with it myself, by simply using a sharpened pencil with some fine sandpaper on the end to slowly remove the sharp edge. This stopped the feeding issues and the shaving of the bullets.
Another visit to my parents' place showed that the barrel performed a lot better and using Eley Subsonic Hollow Point was able to get an acceptable grouping of less than 1 MOA.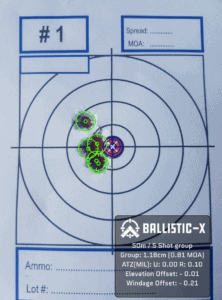 While I like the firearm the issues that I had with the Ranger barrel has put a damper on it. I am looking at maybe replacing the barrel.
Let me know your thoughts on the Ranger barrel and any other ones I should keep an eye out for. Thanks for reading my little update on the Rufer 10/22.
Parriehunter