With the forecast for some SW winds and rain, I thought it would be good to head over the hill to try my luck at JK Donald Block for a quick evening duck hunt.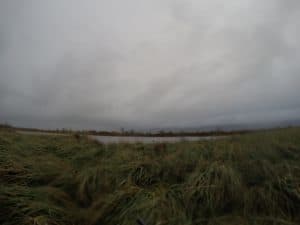 Drove over in the rain and found what looked like a suitable spot not too far from where I was able to park, it looked OK for SW wind should have come from my left shoulder but turned more Westerly and hitting me in the face.
In hindsight, I would have been better to set up on the edge of the lake as a few birds were trading around the edge or under the flooded timber. These are things for me to learn hunting Lake Wairarapa. The tree we sat in was pretty comfortable and Ace soon made himself at home in behind me out of the slight wind and rain.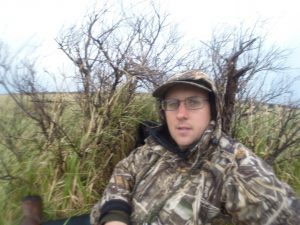 I did have one opportunity with a Mallard coming setting up to decoy very nicely except I got a bit of Duck Fever. Jumping up when I thought it was only 20 metres away but it was more like 50. I may have been hunting for almost the last 20 years but I am still learning and I am pretty certain I will continue to learn throughout my hunting career why else would you keep doing it.
Not much more happened to me I saw the boys set up further away from me nail a bird which is awesome to see. I started to pack up and typical I got buzzed by a pair. It was pretty dark and only saw a flash of their wings.
One thing when heading over I did not expect to see was snow heading back over the Rimutaka Hill. I had to stop and take a photo. I shared this photo on the Wellington Live Facebook page and it went semi-viral with over 900 likes, 100 comments and 200 shares.
Here is to more success for the rest of the season.
Until Next Time
Parriehunter