I went with my Father-In-Law to try and hunt some pigeons on a property in North Canterbury. The pigeons had turned up on some freshly drilled maize. The contractor had missed doing the outer ring so was just drilled and starting to grow. The farmer had said that there were 20 odd pigeons hanging around so we thought we would go for a look. This would be the first 2019 pigeon hunt hopefully, it isn't my last.
Because of time issues we were not able to scout the paddock they were going to or flight lines in the area. We set up the Soar no More and Mojo Decoys where we had seen a couple of birds, with our hide in the maize. This turned out to be a mistake as we ended up setting up in the wrong part of the field. The pigeons wanted to go and land over in another part about 100 metres from our position.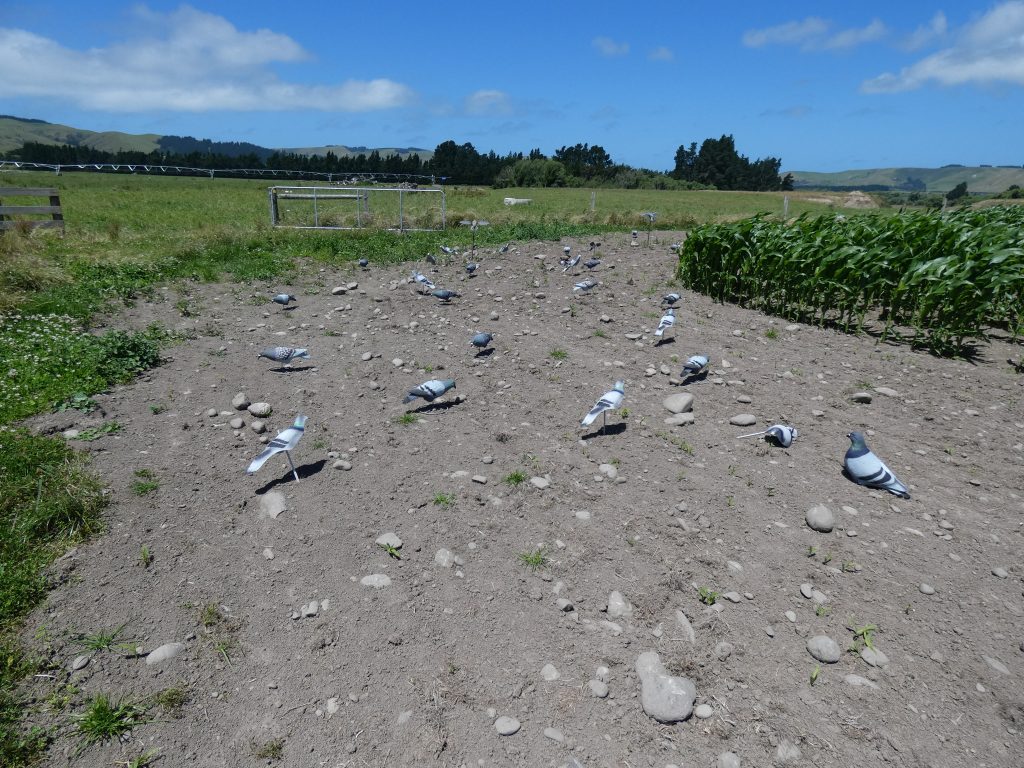 We were able to stalk around the edges of the field to scratch out a few birds jumping shooting them. That was the end of our first 2019 pigeon hunt
Hopefully, there will be some more hunts back at home, just got to get time to go and scout them.
Thanks for reading
Parriehunter