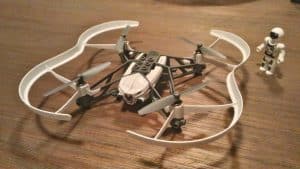 Thanks to Orcon, I won a Parrot Mini Drone Airborne Cargo through one of their Facebook Promotions.
I must say that I am really enjoying flying it, there are a couple of downsides with it using my phone as the controller and I am not sure whether it is my phone freezing (most likely) or the drone but it does sometimes get stuck on an input and then takes off.
I am getting a bit addicted to it and could see myself one day (in the far future) upgrading once I get the hang of flying it.
Here is a video of me flying it around my garage, pretty poor quality out of my phone but you get the idea.