Our Northland Adventure
At the end of January Jenna and I spend two-weeks touring Northland and Coromandel.
Stage 1 – Drive to Auckland
Our adventure started off with an epic drive to Auckland Via Napier. We headed to a Border Terrier breeder to have a look at some dogs and puppies that were available.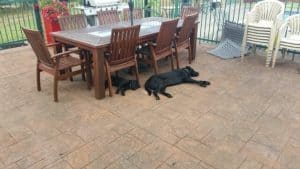 Ace travelled very well with only a few toilet stops. We were careful where to stop as he was not yet fully vaccinated.
We left home in Upper Hutt at about 8 am and got to Napier at about 1 pm. Our last stop at Mum and Dads in Auckland at about 8 pm, it was a pretty big day of driving.
It was very good for Ace to hang out with Uncle Buck.
Stage 2 – Mandy and Nats Wedding – Snell's Beach
The next stage of our journey was to Snells Beach for Jenna's sisters' wedding being held in the lovely area of Scandrett Bay.
We stayed at Snells Beach Motel which was quite nice. One thing I did find surprising was how big Snells Beach was and it did not feel as holiday homey as I anticipated and more another suburb of Auckland.
It was a lovely beachside wedding ceremony and a lawn reception.
Stage 3 – Camping in Paihia
We started travelling up Paihia from Snells Beach it is an absolutely stunning place.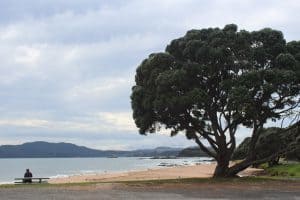 We arrived at our campsite at the Beachside Holiday Park just over the hill from the settlement of Paihia.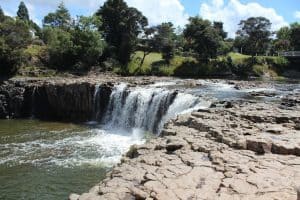 Hole in the Rock + Cape Brett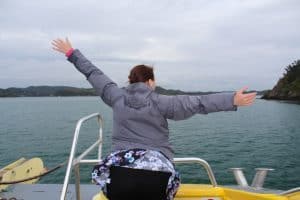 After looking around we booked a cruise to the Hole in the Rock with Explore. They ran a great cruise and were the only cruise operator to say they stop and see the Cape Brett Lighthouse, which was a big plus.
On the way to the boat, we came across some very active Dolphins as a select few of the photos below show. I have not seen Dolphins being this active before.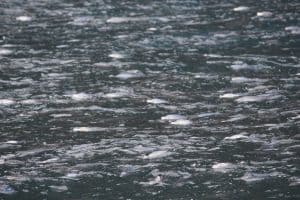 After watching the Dolphins for a while before they left us to go and chase the Navy ships. They were heading to Waitangi for the Waitangi Day Celebrations. We headed out to the Hole in the Rock.
There we saw some schooling Trevally feeding on the surface it was as crazy a sight as I have seen, the photo below does not show how many fish were there. We watched the fuller cruise go through the hole.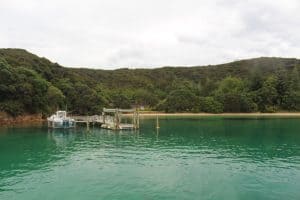 After going through the Hole and seeing the Cape Brett Lighthouse we headed to one of the bays where lunch was served and some local activities being arranged.
The activities were flax weaving and making medicinal balm out of bees-wax and Kawakawa leaves. We got told how to make the balm, unfortunately, the weather did not allow us to light the burners to make it.
I would highly recommend going on this cruise, it was a great morning out.
Cape Reinga
One of the reasons for our Northland Trip was to visit Cape Reinga and knock off another Lighthouse on the list.
Looking at it on a map it did not seem like such a long way as I thought with it turning into a full day adventure.
The real fun started at the bottom of 90 Mile Beach, I am going to have to organise a trip with a few other Four Wheels drive to tackle the beach and Te Paki Stream. Who would be keen to come along?
We continued up heading the Island towards Cape Reinga, we were not disappointed when arriving there.
Stage 4 – Coromandel