We had a very eventful Wellington Anniversary Weekend with us going to Wings over Wairarapa and getting the new puppy Ace.
Wings over Wairarapa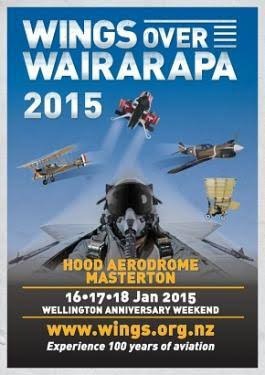 If you have never been to an air show before I highly recommend Wings over Wairarapa. We had great fun seeing planes ranging from a clone of Richard Pearce's first plane through both World Wars. To jet fighters and the latest Air Force helicopters and training planes.
One word of advice would be to take some shade even just an umbrella each to keep the sun off you. There was very little shade and in the 30-degree heat, it did get a bit unbearable.
A Slideshow with just a few of the photos taken from Wings over Wairarapa 2015
Puppy Ace
We picked Ace up from Laurelwood on the Sunday after spending Saturday night with Jemma and Cam. First playing Cards Against Humanity which BTW is a great game.
He was a very good boy driving home, he had 20 odd minutes of crying after he realised that we were leaving his home. He soon settled in our laps for the 3 odd hour drive home.