The weather report was not looking very good over the weekend for fishing but Justin and I decided to brave it and head over the hill. Once over there was beautiful sunshine and light winds. We were ready for our fishy adventure.
Justin had not been over the Wairarapa before, so I decided to take the long way to the river through Martinborough and ran into an expected cycle race.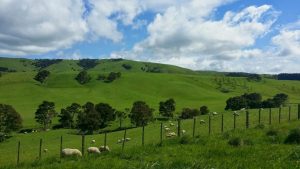 Ruamahanga River – Kokotau Road Bridge
Heading towards the Ruamahanga River we crossed over it on the Kokotau Road Bridge and thought that would be a great place to start the fishing adventure.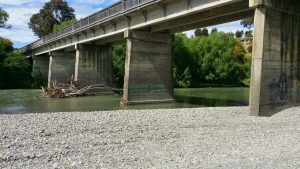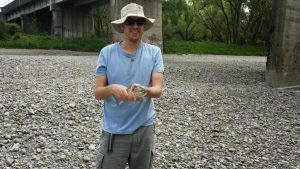 The fishing started downstream and working our way back towards the bridge, we saw no fish. When I got to beneath the bridge I landed the soft bait perfectly under the fallen tree and had a fish chase it to my feet but did not take it.
Justin, about 5 metres downstream 5 minutes later hooked his first fish.
Dakins Road – The Fishy Adventure Continues
With a fish in the chilly bin, we headed upstream to Gladstone Road where I have traditionally been rather successful. Arriving at the car park there was a large mound of river stones. Driving down to the river all the nice shingle sides had gone and we did not stop to fish there but headed further up to Dakins Road.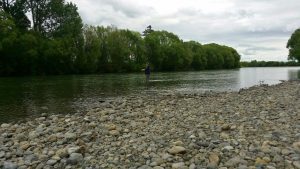 When we arrived a couple of guys were already fishing so we headed down to the bottom to share the River. I saw a fish rise and Justin sent his lure perfectly in front of it and BAM that was fish number two.
After a while of walking up and down trying to catch me a fish another couple of guys turned up and we had a bit of chat and lined up trying to get the elusive fish. After a bit more trying I finally hooked one up only to lose it mid-jump.
An hour later and not much happening I gave it ten more minutes. Justin's second cast after that he had a Rainbow Jack landed.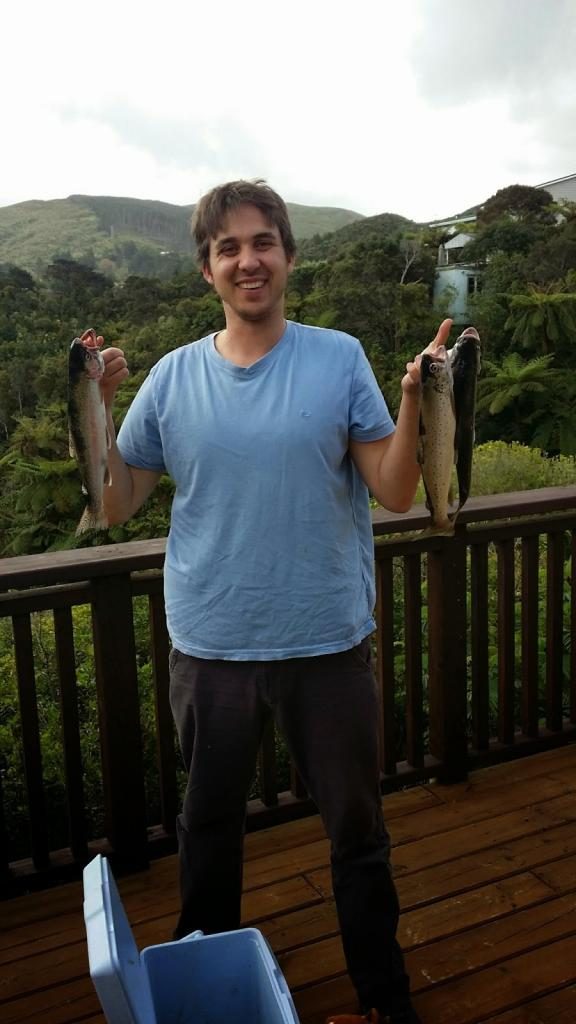 Our fishy adventure turned into a great day out and I think Justin has caught the bug. Now to hopefully get him out there and shoot a duck next season.
Until next time
Parriehunter