Well, it has been a while since I have posted here so thought I had better give a quick update.
Bathurst Weekend
Went down to Christchurch to catch up with mates and watch Bathurst. It was a great weekend, with one of the most bizarre races I have ever watched. From the lap records being demolished to the hour red flag mid-race. There were some spectacular crashes even under the safety cars.
Here is a video from V8 Supercars that shows a nice rundown of the event
I was looking like the race might be an all Kiwi podium but it did not happen.
The 70 Minute red flag and many yellow flags caused this to be the longest race I have ever watched and caused me to miss the last 15 laps live as we had to go to the airport to catch the last flight out to Wellington.
Fishing
The new season has started and while I have only been out twice so far I have landed a fish each time out of the Hutt River. I am trying out a few different things on the spin rod and this year it is small 3″ soft plastics with 1/16 oz jig heads. In the Hutt River, I can only use unscented even those are getting the fish excited.
The first trip had me land one-half pounder but I lost three other fish that were probably close to the 2 lb mark.
I caught this fish within 15 minutes of getting to the river, a quick photo and the fish was released back to its friends.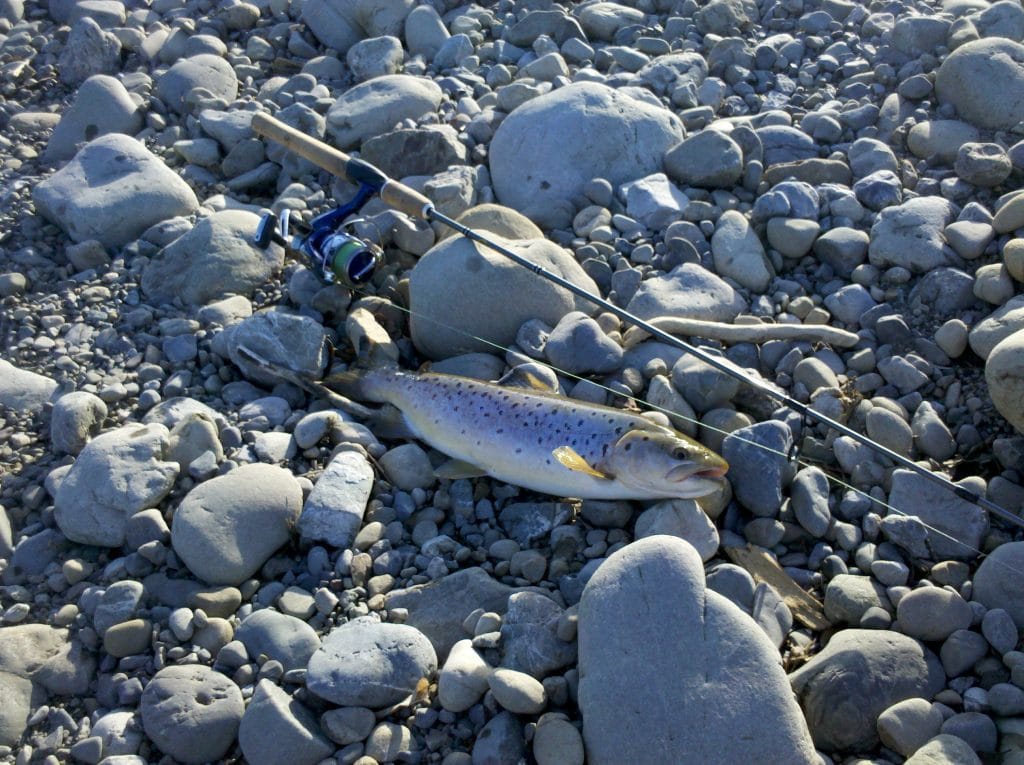 I am hoping to get over to the Wairarapa this weekend as long as the weather holds out and does not rain too much. I suspect that the scented lures will be dynamite on the fish over there.
Cheers
Parriehunter