Over the weekend of the 17th and 18th of September, the Hutt Valley Clay Target Club hosted the North Island South Zone Sporting Clays Championship. As good preparation for the Compak nationals in November, I headed along for my first competition sporting shoot since 2010.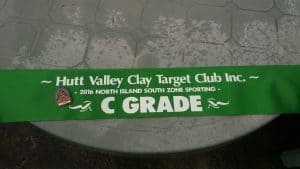 Saturday
Saturday morning broke with heavy rain and I was happy wearing my new Hunters Element jacket and waterproof pants. Thankfully most of the wind had passed during the night, so it wasn't too bad to shoot in, but during the day it was a consistent rain with the local Hutt River turning into a flood closing some roads.
I should have been in a Shoot Off for 3rd C Grade in the trophy shoot but I was graded wrong at the beginning of the day and thought I had no chance I went home on Saturday to do some housework.
Sunday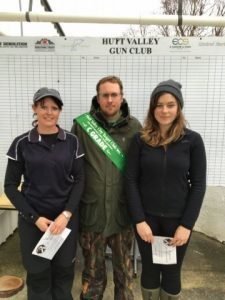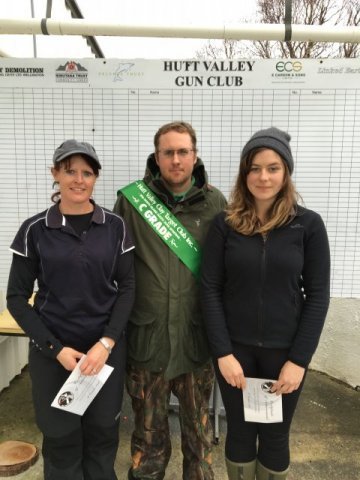 The targets over the two days were very well set up with all of them shootable but challenging with almost all the targets having a curl to them. I was able to shoot most of the targets except for the last field which consisted of two loopers and target on a tower going away. Speaking with some of the top shooters after the event they suggested that going into this field after being in the scrub to a wide open area may have affected my sight pattern. This has definitely given me something to work on before the nationals.
I was happy with being able to improve on the second day with more challenging targets and ending up 1st C Grade for the championship shoot.
All up I was reasonably happy with how I shoot, it is mainly my mental game that is letting me down with too many targets being lost getting ahead of myself and not focusing on the target at hand.
Name

Grade

Category

Trophy
Fields 1-4

Trophy
Fields 5-8

Trophy
Total

Zone
Field 1-4

Zone
Field 5-8

Zone
Total

Gareth Faulkner
C
26
35
61
32
31
63
Until Next Time
Parriehunter