Happy New Year Everyone!!!!!
What a year 2015 turned out to, we have been in our house for just over a year and we are starting to make some changes to it, turning 30, having our first wedding anniversary and plenty more making 2015 a great year.
Over the Christmas break the front gardens out cleaned out and new plants added.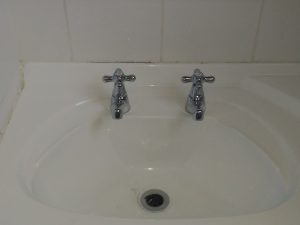 Thanks to the In-Laws for helping with plant choice and planting them in the garden it is looking great. It will be amazing when the little plants start to grow. We also have some black currents and a clipping from their grape-vine which will be lovely to eat.
We also finally replaced our bathroom taps that were very hard to turn off. They were easier than I thought to replace and wished we had done them a while ago.
We also got two dogs, Ace and Rain. They are coming along nicely, have a bit more work to do for them to be trained up to the level we would like but we will get there.
Over the break we took the dogs over to the Ruamahunga River in the Wairarapa, the really enjoyed and I even caught a fish (be it the size of a sardine).
We also headed over the Staglands but I will write another post about that day.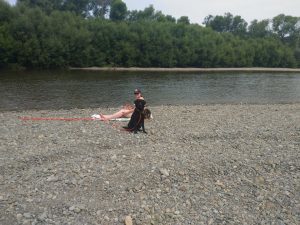 For New Year's Eve, we had a pretty quiet one with one of our friends coming and staying over. Enjoying a few beverages and the fire pit with some massive marshmallows.
Overall, it turned into a good break even if they are never long enough with plenty done around the house and some relaxing times.
How was your Christmas/New Year break, I hope it was everything and more for you.
Until Next Time
Parriehunter