These are the things I must have in my duck hunting blind bag. As I walk into most of my hunting after the opening weekend I try to limit the weight and only take the necessitates. On top of this is the 6 slot decoy bag with 10 mallard floating decoys a pair of shoveler decoys and if warranted a spinning wing decoy. Sometimes I also carry a folding seat and a small camouflage net.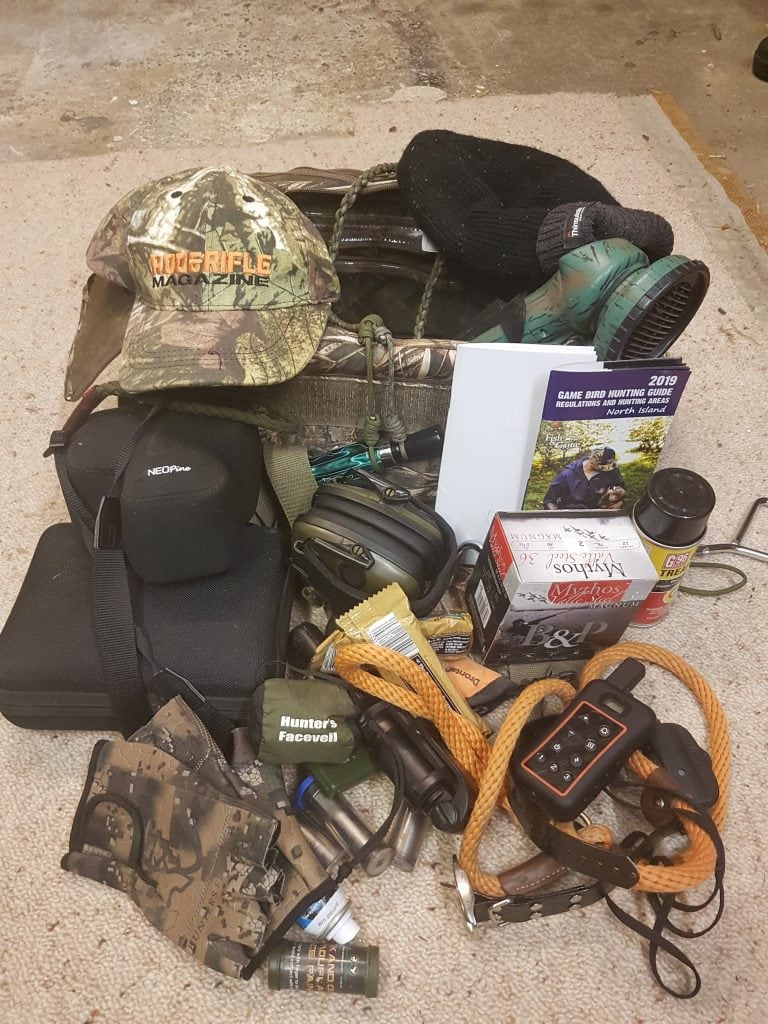 Ammo (B&P 36 Gram 3's)
Duck Calls

Drake Dropper Mallard Whistle
Electronic Call – Canada Goose, Paradise Duck and Mallard

Cameras

GoPro Hero 3
Panasonic FZ80 Superzoom

Clothing

Face Mask
Face Paint
Spare Hat
Gloves
Electronic earmuffs
Lip Balm
Beanie

Food & Water
Tools

Knife
Chokes and choke key
Boresnake
Toilet Paper

Dog Supplies

Lead
High energy snacks
Collapsible water bowl
Ground stake to secure Ace with clip for the lead

Regulations book
Gamebird License
What do you carry in your blind bag and out to your hides? What have I missed that is a must have in your bag?
Thanks for reading
Parriehunter